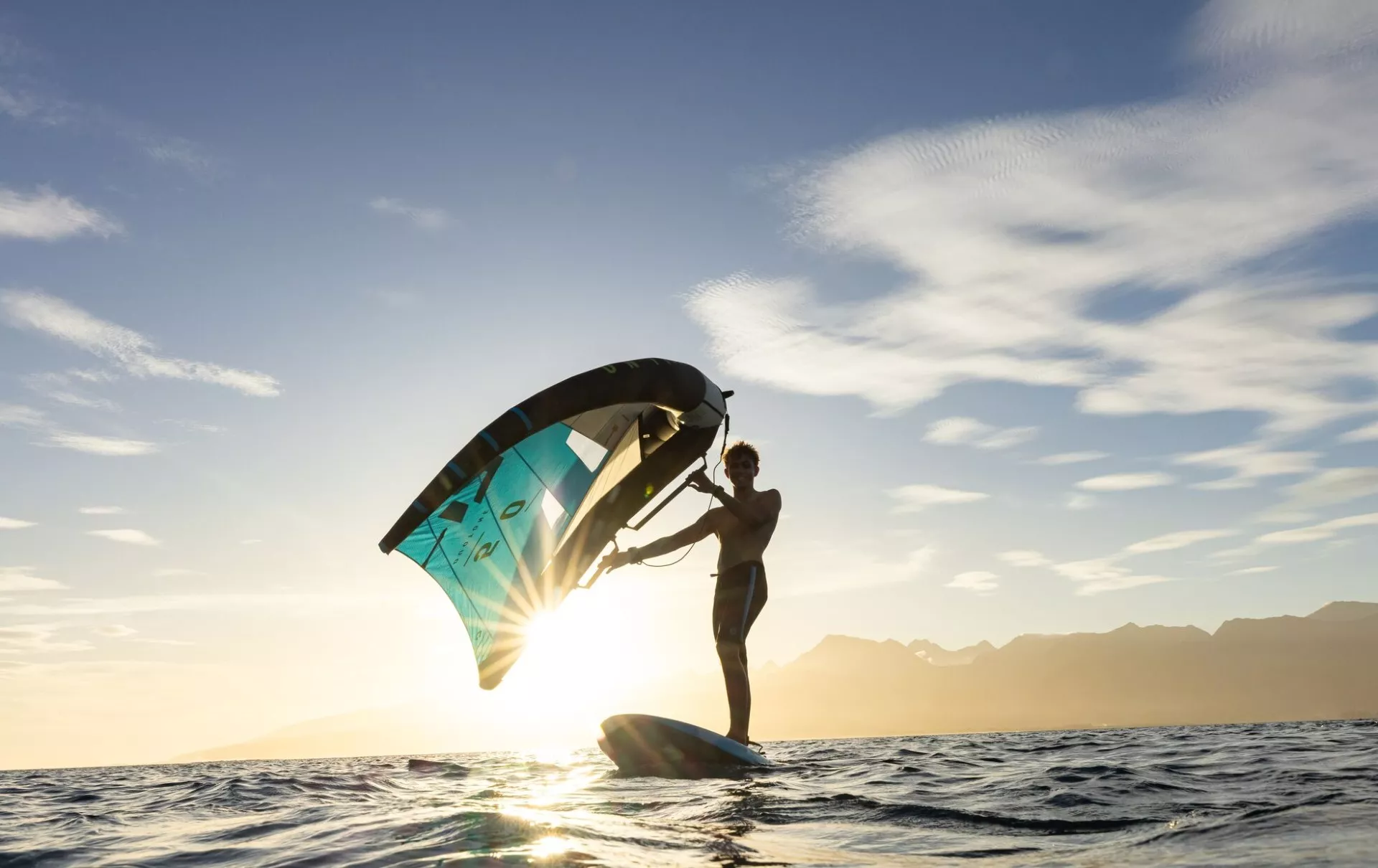 Wingfoil at the Baz'notik
Novices: get started with our wingfoil lessons for beginners. You'll learn how to handle the wing, control the board, find your balance . Our experienced instructors will give you invaluable tips for rapid progress.
More advanced riders:: develop your flying technique , jibe pumping, and even  more freestyle maneuvers!
All our courses take place in 4 sessions. 
Situational practice with your own equipment,  permanent radio link with your instructor, secure area dedicated to  wing.
Course schedule:
Day 1

Discovering the environment
Piloting the wing

Getting up to speed 
First glides

Day 2

Initiation to the weather 
Control of safety systems 
Autonomy of wing piloting 
Positioning the board 

Day 3

Choosing and adjusting your equipment 
First flight
Respecting navigation instructions and rules 
Stabilizing the flight

Day 4

Perfecting skills 
Navigating both sides
Beginning autonomy 

First maneuver on the foil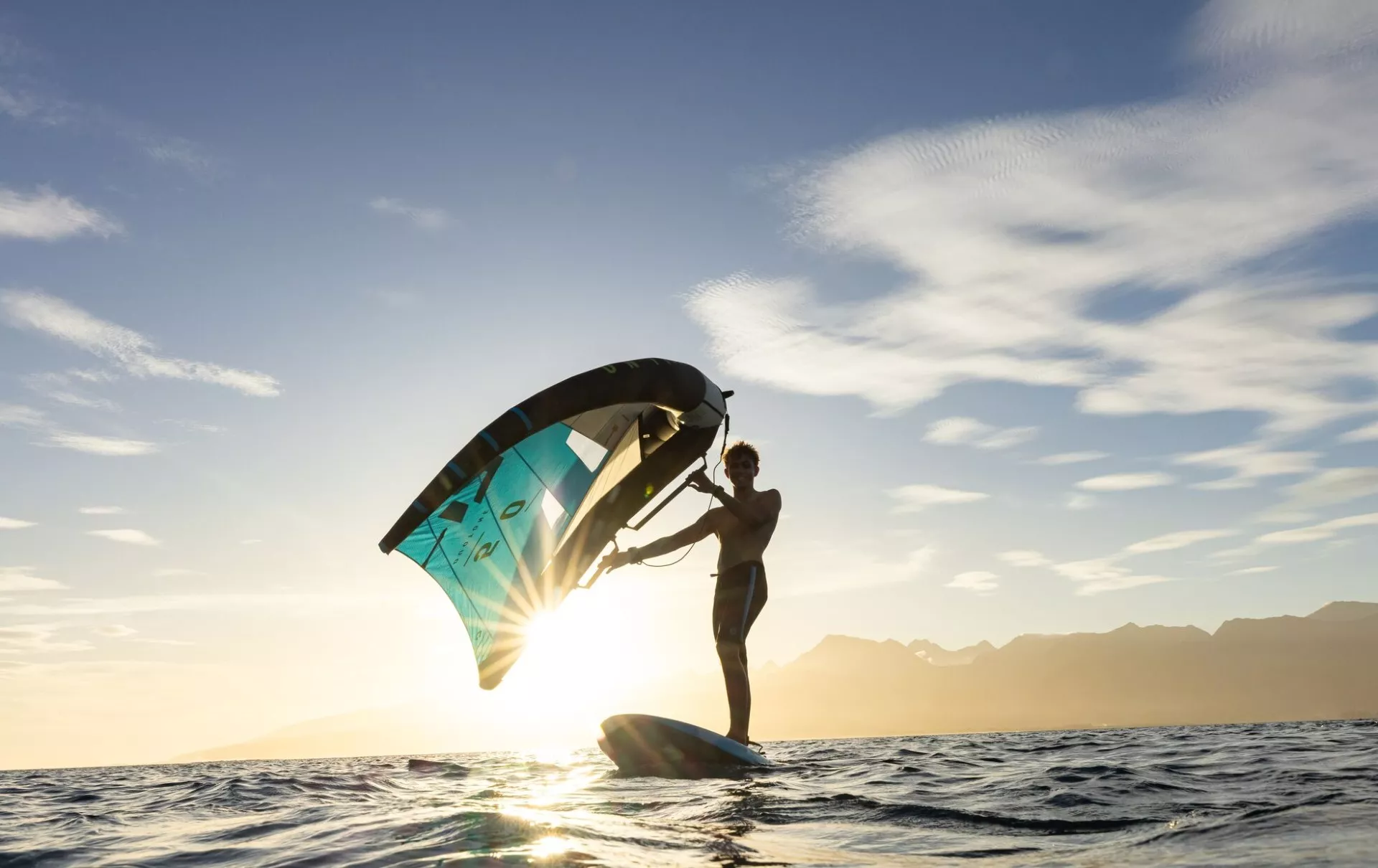 The spotlight
Ideal conditions for getting started.

The gear
Fanatic , Duotone and Airush/ Starboard equipment. A direct radio link with the instructor.
All equipment is supplied.