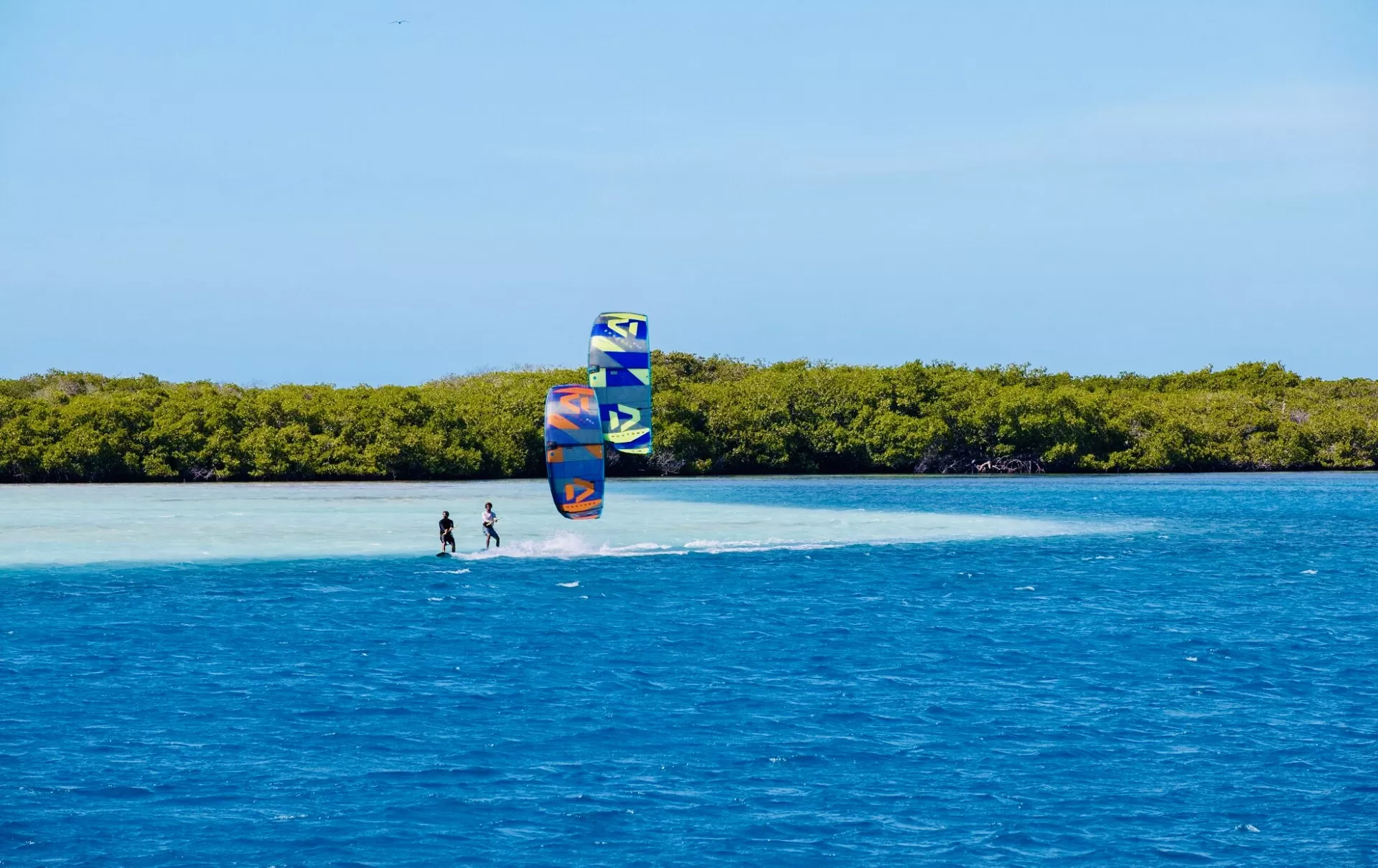 Kitesurfing at Baz'Notik
Our 4-session courses take place over 4 days.
Situational practice with your own equipment,  permanent radio link with your instructor, secure area dedicated to kiting.
Course schedule:
Day 1

Discovering the environment
Learning safety rules
Piloting the kite in shallow water

towed swimming
1st start with the board

Day 2

Weather initiation 
Control of safety systems 
Autonomy of wing steering 
Board positioning 
Water-Start

Day 3

Choosing and adjusting your equipment 
Sliding downwind
Respecting sailing instructions and rules 

Day 4

Perfecting skills 
Sailing both sides 

Getting up to speed
Beginning to change direction (transition)
Our group kitesurfing prices
Our private tuition rates
Enjoy the skills of a state-qualified instructor 100% dedicated to your  training. Lessons of 2 hours, adapted to all levels.
Enjoy the skills of a state-qualified instructor 100% dedicated to your  training. 2-hour lessons, suitable for all levels.
180 €
Your rental rates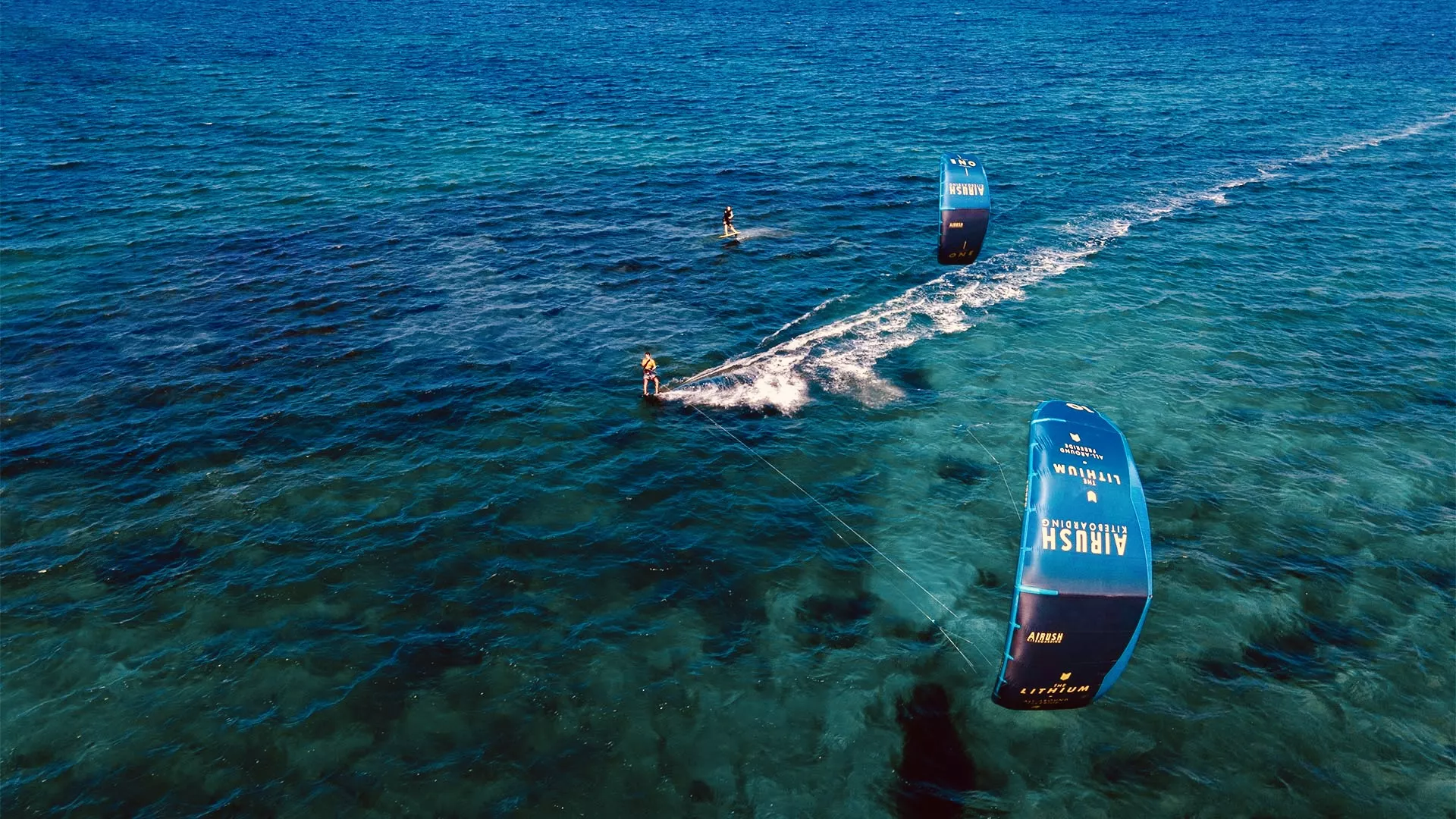 Kite store and kite repair
We offer a wide range of equipment from Duotone , ION, Airush as well as accessories in our kite store. We have new equipment in stock, but also second-hand equipment in perfect condition and accessible.
The rotation of equipment in our school takes place several times per season, which allows us to offer very recent second-hand equipment to our students who have become independent and wish to acquire their kites and boards to continue practicing and progressing.
You'll also find harnesses, furling leashes ... etc.
We also offer a wing repair service for both torn canvas and pierced wing bladders. This service is very responsive and the rate affordable. Call us at +596 596 66 19 06 for more information.