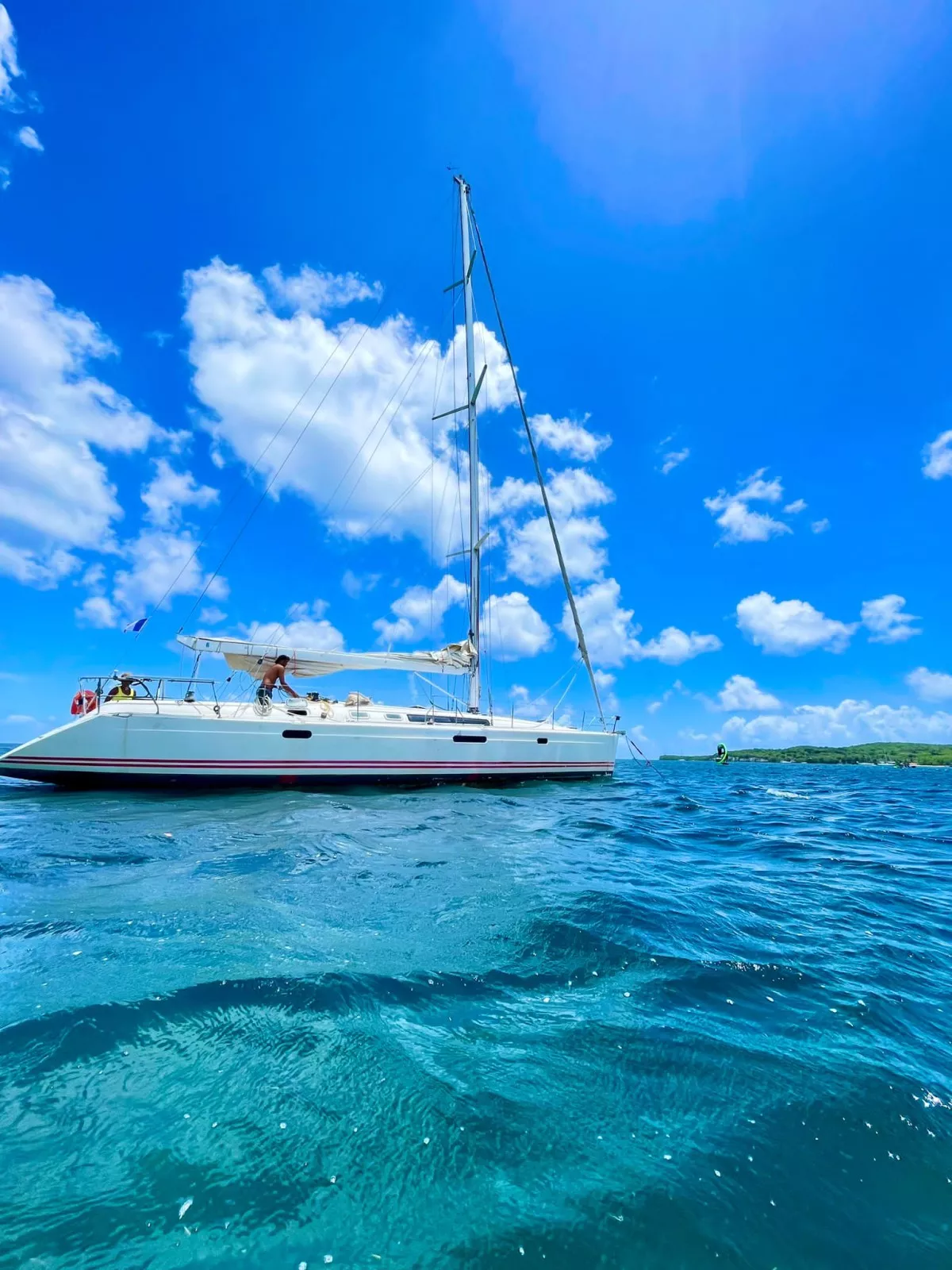 Adult multi-slide course
Welcome to Baz'Notik in Martinique, where we're offering a unique multi-slip course combining kitesurfing, wingfoil, windsurfing and sailing on a 54-foot boat, in collaboration with Caraibes Sailing, another renowned sailing school.
This course is designed for watersports enthusiasts who want to explore different disciplines and experience an unforgettable adventure. During your stay, you'll have the opportunity to perfect your skills in kitesurfing, wingfoil and windsurfing, while discovering the joys of sailing aboard a magnificent 54-foot boat, in partnership with Caraibes Sailing.
As part of this multi-slip course, you'll learn the basics of each discipline, from navigation ,piloting and safety techniques to advanced maneuvers. Whether you choose to glide across the water on a kitesurf, soar above the waves on a wingfoil, ride the winds on a windsurfer or take control of a sailboat, you'll experience intense and exciting moments, supported by the knowledge and expertise of Caraibes Sailing.
The spectacular landscapes of Martinique will be your playground. From white-sand beaches to turquoise lagoons and renowned sailing spots, you'll discover enchanting scenery while indulging in your favorite water sports, under the guidance of our instructors and the Caraibes Sailing team.