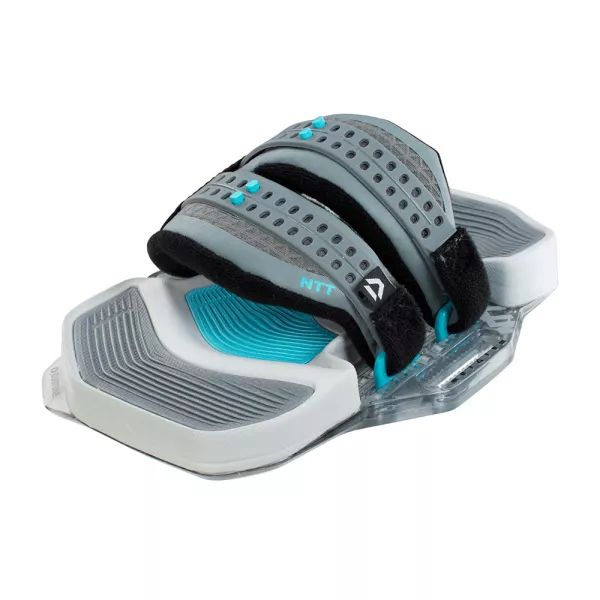 DUOTONE PADS ENTITY 2023
Duotone
The comfort-focused Duotone Entity Ergo 2023 pads and straps feature an ergonomic, high-end design. 
The latest version introduces a major innovation with the new strap adjustment, the Double Pin Strap system. This new design holds the foot optimally, while the fiberglass-reinforced double-hook fastening system guarantees strap stability in all conditions. Robust and durable, Duotone Entity Ergo pads and straps offer a perfect fit, adapted to all foot shapes and contours. Available in four different sizes, they are designed to meet the individual preferences of kiteboarders.
A practical and new trick for the 2023 version: the ability to secure the pad screws underneath the pad, preventing them from being lost while you're on the move. This feature adds a touch of practicality for riders on the move.