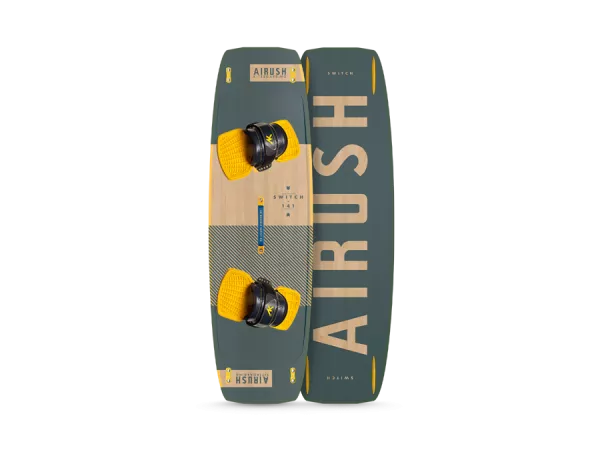 AIRUSH SWITCH 2021 COMPLETE
Airush
The longest-running board model in kitesurfing history - the Switch is the freeride machine par excellence. Designed for fun riding at all levels, combining ease of use and maneuverability, the Switch meets the needs of progressing kiters and those looking for a comfortable board. The single progressive concave offers excellent comfort for smooth, lively riding. Slim rails ensure good water flow and efficient upwind.
Easy, comfortable freeride board.
Multizone biotech core.
Board sold with starps and wrist pads.