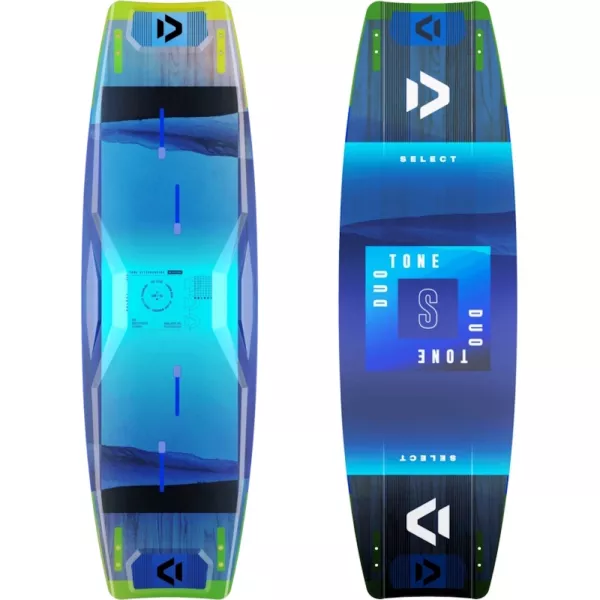 DUOTONE SELECT 2022
Duotone
The Duotone Select 2022 represents the perfect board for riders looking to progress. 
A more comfortable board, offering great freeride and freestyle performance, but also exceptional carving quality to rip through waves. The soft flex, acquired thanks to the brand-new Space Flex technology, offers greater comfort and tolerance, even on rough water. Thanks to its grab rails, you're sure to always get a good grip on your board, whatever the situation. Its shape Step Mono Concave on the hull increases the board's grip and upwind performance. The Select is one of the lightest boards on the market thanks to the Carbon Beam construction, which also improves responsiveness underfoot. 
On the waves, in the air or in cruising mode, the Select is a versatile board that will make you look good on the water, whatever your style!