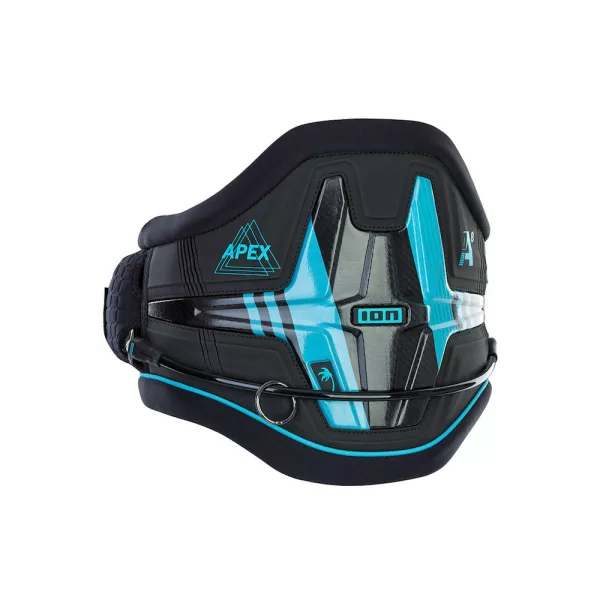 The Ion Apex kitesurfing harness features a partially curved shell, offering a tall silhouette that ensures optimal back support thanks to a larger surface area. 
The design elements also control center rigidity with flexible side pieces, ensuring a perfect balance between support and freedom of movement. With a flexibility index of 8, it ranks among the moderately rigid models in the ION harness range, offering truly exceptional versatility. The EVA interior prevents the Ion Apex kite harness from riding up or pivoting during the session. New this year is the Spectre Bar! ION's latest innovation in bar technology, it features a slim forged C30 carbon contour, making it incredibly light. With its rigid properties, the bar offers direct transmission. A super-thin EVA pad minimizes pressure points, allowing you to concentrate solely on your riding.
Integrated Spectre Flaps on each side, made from Curv material, prevent the bar from twisting while following your movements. The tension lever system guarantees easy harness insertion and removal without having to change the straps. The bar comes complete with aluminum hook.