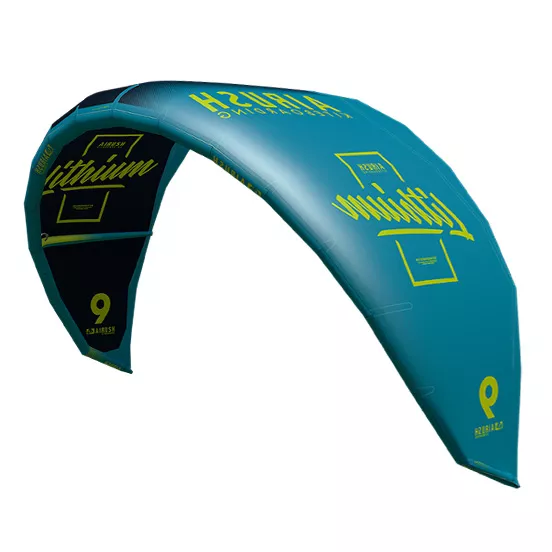 AIRUSH LITHIUM V12
Airush
The Airush Lithium V12 kite is a high-performance kite designed to offer a versatile and user-friendly kiteboarding experience.
The Airush Lithium V12 is renowned for its versatility, making it an excellent option for a wide range of kiteboarding styles. Excelling equally in freeride, freestyle and surf, the kite offers a wide wind range, meaning it can be used in a wide variety of conditions, from light to stronger winds. This makes it an ideal choice for riders of all levels. This wing is known for its exceptional stability, making it easy to handle, even for beginners. It offers a smooth, predictable ride, and riders appreciate the Airush Lithium V12 for its jumping performance. It generates a powerful ascent and excellent lift, making it perfect for aerial jumps and tricks. Airush is renowned for its high-quality materials and robust construction. The Lithium V12 kite is designed to resist wear and tear while delivering long-lasting performance.
The kite is ideal for riders of all levels, excels in a variety of conditions and offers an exciting and safe kitesurfing experience, this is the kite for you!