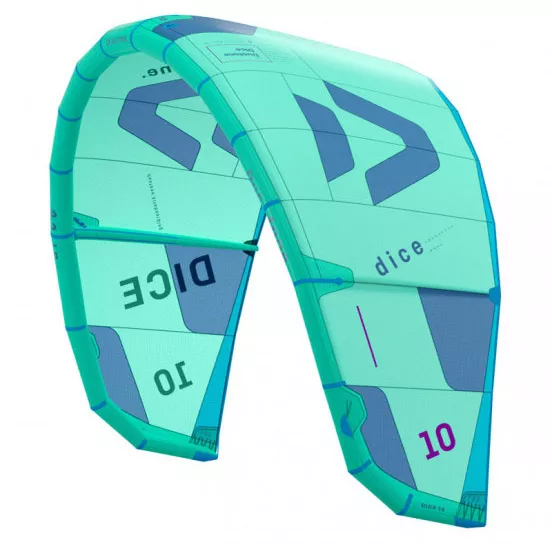 DUOTONE DICE 2023
Duotone
Are you looking for the best kite loop and freestyle kite? The Dice is the wing for you with its perfect control whether for jumps, loops and huge tricks.
The Dice Duotone 2023 is a naturally versatile high-performance wing. The aim was to create a wing capable of remaining competitive at the highest level in several disciplines.
Lasse Walker uses it as a devastating weapon in international big air competitions, while Tom Court showcases his unique style in the park by laying down the latest freestyle tricks.
The key to its versatility lies in the incredible talent of designer Ralf Grösel. With its optimized weight and ultra-precise bridle adjustment, its flight characteristics are incredibly responsive, and give the kite unrivalled dynamism in your hands.
These features make the Dice Duotone kite suitable for big air when you need it to be fast on the loop and responsive for smooth landings.
Furthermore, the Dice offers intuitive glide in waves allowing you to turn the kite in turns in onshore conditions. The kite also offers plenty of slack in the lines when you're popping for dehooked tricks.
The Dice 2022 is a true all-rounder for versatile riders, and capable of performing in multiple disciplines. In the past, freestyle wings were subject to many compromises. This is not the case with the Dice, which will give you unprecedented sensations!