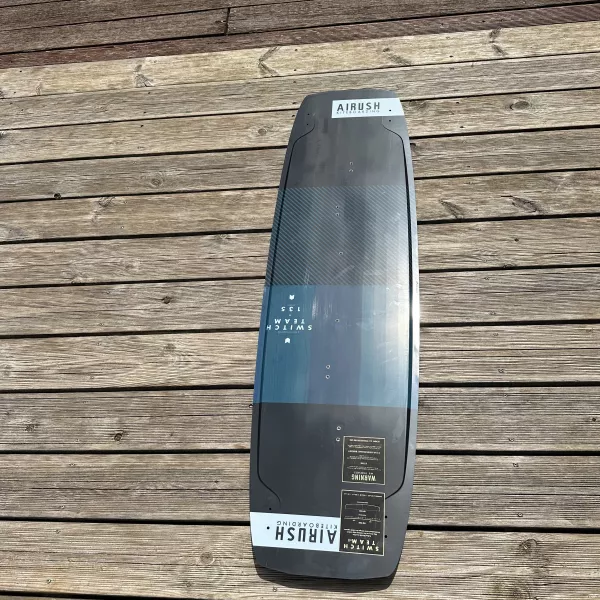 AIRUSH SWITCH TEAM 2021
Airush
Airush's Switch Team kitesurf board for 2021 is a model that stands out for its versatile performance and neat design.
The Switch Team is built with high-quality materials, ensuring both lightness and robustness. Its shape is optimized to offer excellent performance in a wide range of riding conditions, making it a versatile board suitable for different riding styles. The board's design is conceived to offer a fluid, responsive ride. Its outline and rocker are carefully tuned for excellent upwind performance, powerful jumps and optimal control when maneuvering. The Switch Team is equipped with strategically placed channels and concaves to enhance stability, speed and wave-riding ability. This makes it an ideal board for both beginners and advanced riders looking to improve their kiteboarding skills. The materials used in the board's construction also provide effective shock absorption, offering comfort and control, even in rougher conditions.
In summary, the Switch Team Airush 2021 kitesurf board is a solid choice for kitesurfers looking for a versatile board, offering both performance and comfort, whether for freeride, freestyle or wave riding.