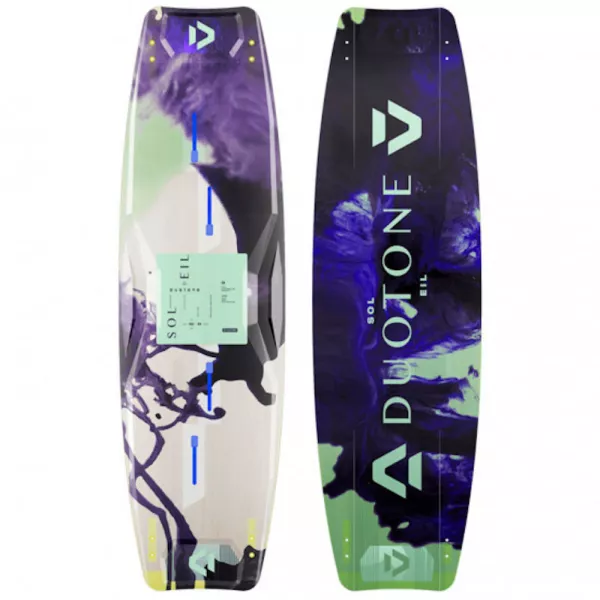 DUOTONE SOLEIL 2022
Duotone
Designed and tested with Duotone female riders, the focus was on creating a board that's dynamic, but also very playful. 
The shape is the fruit of many years of design work, the Soleil was one of the first women's boards available on the market.Its narrower outline allows smaller, lighter female riders to move from edge to edge more easily. The medium flex combines with Space Flex Tips for a perfect blend of performance and comfort, giving the board ultra-fluid behavior in the chop. With the Soleil, you're guaranteed a dynamic, playful glide every time you slip your feet into the straps. 
It's also very forgiving, allowing you to progress quickly and nail the tricks you've set your sights on.