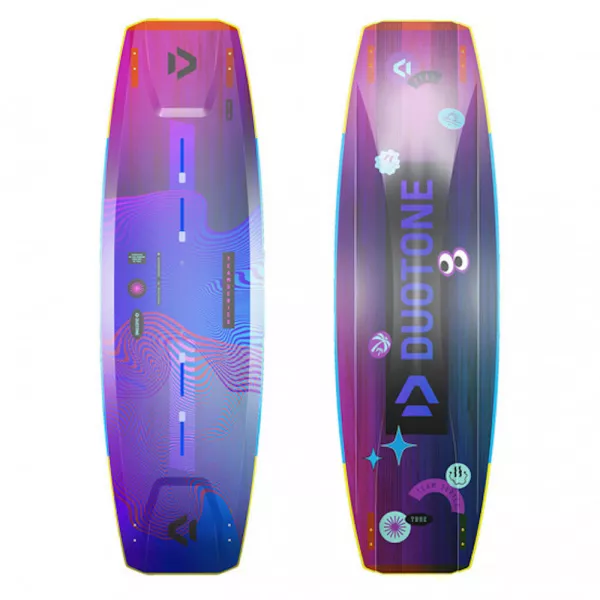 DUOTONE TEAM SERIES 2023
Duotone
The Team Series is ideal for freestyle, wakestyle and park riding. The bottom shape combined with the grind base ensures durability when you hit the elements, and the board is packed with pop and performance for the latest freestyle tricks.
The Team Series is back again for 2024, the board of choice for many of the world's best freestylers and wake park riders. The design team wanted to create a freestyle board that would be at home on features as well as in the freestyle competition box. Durable enough to take a beating, yet light enough to take you to new heights with plenty of pop. The Grind base protects your board when used in the parks, while the new sole shape guarantees even greater durability. The Carbon Web offers incredible pop for freestylers, adding dynamism and responsiveness to the board. At the landing, the Suspension Flex Cap minimizes reverse flex, and the Single Diffusor Bottom softens every impact, allowing you to nail your trick every time. The board's deep tip channels offer great grip, and you can ride it with fins for freestyle or without fins for park riding. 
If you're a fan of the latest tricks and need a board capable of park riding, the Team Series is for you.